JointHealth™ express
January 12, 2018
---
Participants needed! Paid study on motivational exercise through virtual reality game design.
Researchers from SFU's Pain Studies Lab are looking for people with and without arthritis to play their virtual reality (VR) game.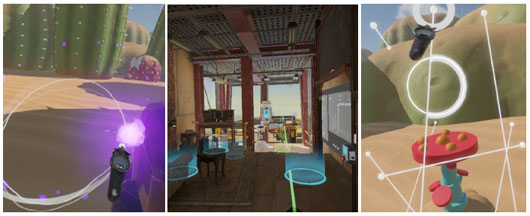 Qualified?
If you can stand up for longer than 10 minutes, are encouraged by your physician to do physical exercises, and are over 19 years-old, you're invited.
We welcome ALL age groups and no prior experience playing video games is necessary!
In this VR game, you use your body to control the interactions in the 3D space.
Our goal is to understand how VR can be used as a tool for enhancing physical activity.
The study will be at Room 2765, SFU Surrey Campus. It will last for 40-50 minutes.
You will be paid with $25 CAD cash for your time.
Interested?
Please contact SFU's Pain Studies Lab at
fmachuca@sfu.ca
or call/text 778-999-6005 to book a study time slot now!