JointHealth™ express
August 2, 2018
---
Participants needed for research in quality of care for hip and knee replacement rehabilitation
Have you had a hip or knee replacement in the last 4 months?
Are you interested in being able to give feedback on the quality of rehabilitation care you received?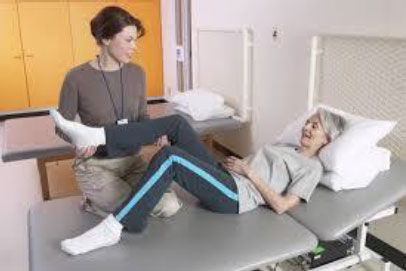 You are invited to take part in a study to pilot test a new questionnaire on the quality of rehabilitation care after joint replacement surgery.
Your feedback will help us to develop a patient-friendly questionnaire that will be included in an online toolkit of print and web-based resources that help people having joint replacement surgery participate in their own care and track the quality of rehab received.
You can participate if you:
Had a primary (first time) total hip or knee replacement surgery for osteoarthritis (OA) in the past 4 months
Have almost finished or just finished your supervised rehabilitation
Are 19 years of age or older
Speak and read English
Are comfortable using a computer
What does participation involve?
Complete a series of short online questionnaires and "think aloud" so a researcher can note any questions or issues you experience
Share your views about the online questionnaires during a short (45-minute) small group discussion immediately afterward. Group discussions are currently planned for:

Thursday, August 23rd 10-11:30am and 1-2:30pm
Thursday, August 30th 10-11:30am
For more information about this Study please contact:
Paul Drexler
Centre for Hip Health and Mobility
2635 Laurel Street, Vancouver
Phone: 604-675-2578 or
E-mail:
equip@hiphealth.ca
Honorarium, refreshments & parking provided!