JointHealth™ express
September 19, 2019
---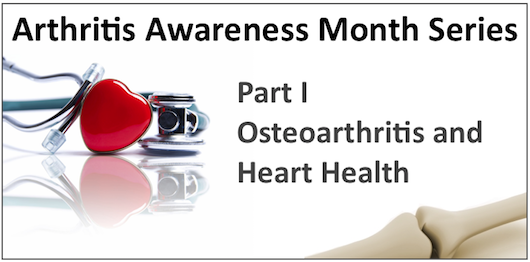 Arthritis Awareness Month Series: Part 1 – Osteoarthritis and Heart Health
Welcome to Arthritis Consumer Experts' special three-part series of JointHealth™ insight in celebration of Arthritis Awareness Month in Canada! During the month of September, we are publishing three issues of JointHealth™ insight with a focus on osteoarthritis and joint surgery.
This
current issue
, and part one of the series, will cover important new research about osteoarthritis and increased risk of cardiovascular deaths. We will then cover evidence-based strategies for improving heart health and osteoarthritis.
Stay tuned for part two and three of the series, where we take an in-depth look at joint surgery including decisions about surgery and preparation for surgery, followed by what to expect in the recovery process.