JointHealth™ express
January 5, 2021
---
Invitation to participate in a research study titled "Telehealth: Enhancing the Role of Rheumatology Nursing Support"
You are invited to take part in this study because you are an arthritis care patient representative.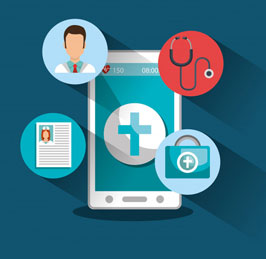 The purpose of this study is to explore the attitudes and perceptions of patients with regard to the expansion of telehealth nursing care. Your perspectives will contribute to the efforts to enhance rheumatology nursing telehealth care.
Your participation in this study is entirely voluntary and your decision to participate will not affect the level or quality of care you receive at the Clinic nor your relationship with Dr. Jason Kur or the Clinic.
If you are interested to know more about the study, a researcher will provide you with further information. If you decide to participate, we will kindly ask you to sign an informed consent form. A researcher will then conduct a virtual interview with you at your convenience through a telephone call or online via a secure and private platform called Zoom (audio or videoconference calls) depending on your preference.
This study will ask questions in relation to healthcare given the impact of the COVID-19 pandemic. We do so in order to enhance telehealth nursing models of care. Given the nature of the study, questions about COVID-19's impact on medical practice cannot be skipped. Not answering about the impact of COVID-19 on healthcare would disqualify a participant.
Participants will be offered a $40 gift card as a token of appreciation for their time. The gift card will be sent to participants following their participation in the virtual interviews.
You may choose to withdraw your participation at any stage and your relationship with Dr. Jason Kur or the Clinic will not be changed in anyway and you may request withdrawal of your data.
If you have any questions or you would like to participate, please contact:
Dr. Arwa Nemir –
arwa.nemir@alumni.ubc.ca
Master of Science Student at the UBC Faculty Pharmaceutical Sciences
Principle Investigator: Dr. Jason Kur