JointHealth™ express
January 20, 2021
---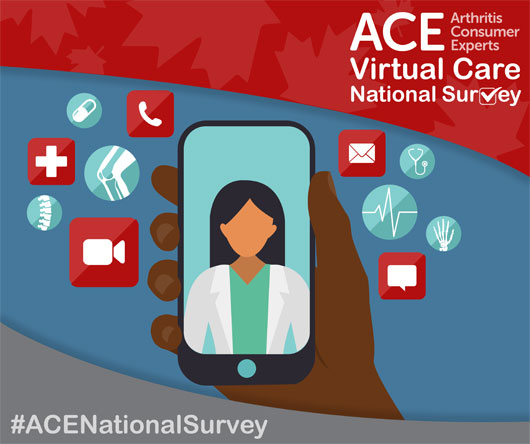 Virtual care is here to stay, have your say.
Arthritis Consumer Experts (ACE) launches the ACE National Survey on Virtual Care for people living with arthritis. Your participation in this community-led research will help ACE and the arthritis community understand what is most important to you in how virtual care services are being provided now and in the future. It will also help us identify and address health inequities in virtual care.
The survey includes 23 questions and will take approximately 7 minutes to complete. Your answers will be anonymous, and the results will be pooled for analysis. Your identity will not be known and the results will remain in a secured database.
The survey deadline is February 3, 2021.
Click here
to take the survey.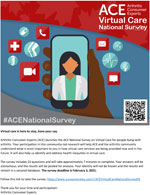 Download PDF poster
Thank you for your time and participation!
Arthritis Consumer Experts