JointHealth™ express
May 18, 2023
---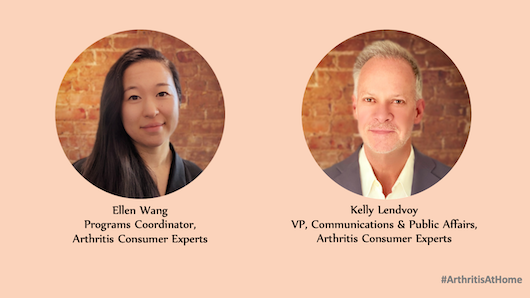 Preview of new ACE webinar on Indigenous Healing practices
Traditional healing refers to the health practices, approaches, knowledge and beliefs that incorporate Indigenous healing and wellness. These practices include using ceremonies, plant, animal or mineral-based medicines, energetic therapies and physical or hands-on techniques.
In this episode of Arthritis at Home, Kelly Lendvoy, ACE's VP Communications and Public Affairs, speaks with Ellen Wang, ACE's Program Coordinator, about ACE's newest webinar on traditional healing practices as part of its Truth and Reconciliation series. They provide an overview of the webinar which will feature a 45-minute presentation where Dr. Fox will look at Indigenous healing practices, followed by a 15-minute question and answer period. This webinar will be recorded and available on demand through ACE's web site.
Dr. Fox is from the Blood Tribe, within the Blackfoot Confederacy, and practices her Siksikaitsitapi ways. Dr. Fox has a bachelor's degree in Psychology; a master's degree in Sociology; and a doctoral degree in Education. Her dissertation topic was "Indian Residential Schools: Perspectives of Blackfoot Confederacy People" on her research about the experiences of Survivors from the Blackfoot Confederacy from six Indian Residential Schools. Dr. Fox is both directly and indirectly affected by Indian Residential Schools. She is the daughter of two Survivors of an Indian Residential School and is a survivor of Indian Day Schools, herself. She is blessed with four children and six grandchildren.
Additional learning resources