JointHealth™ express
September 18, 2023
---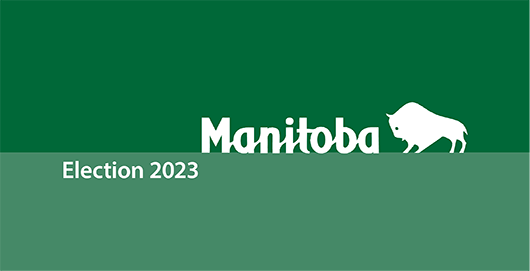 On election day, make your voice count
The general election in Manitoba is scheduled for October 3, 2023. ACE is asking the major Manitoba political parties for their position on arthritis prevention, treatment and care.
Arthritis affects more than 240,000 Manitoba residents. It is the leading cause of disability in the province and a significant economic burden related to direct healthcare costs and indirect costs to the economy related to lost employment, sick leave, and absenteeism.
Health care and the cost of living are the two highest named issues by Manitoba voters leading up to the provincial election. The way people living with arthritis access and receive healthcare varies significantly across Manitoba. This is particularly pronounced outside of the Greater Winnipeg region. This adversely affects Manitoba voters living with inflammatory arthritis – like rheumatoid arthritis – who depend on getting a timely and accurate diagnosis, fast access to rheumatologists, and appropriate public reimbursement for needed disease-modifying medications.
That's why it is important you make your voice heard. To help you with your decision, ACE) sent an open letter and a survey to the political parties running in the Manitoba election, asking them to share how their government would improve arthritis prevention, treatment, and care.
ACE's questionnaire asks the following questions:
What will your government do to bring a high quality, accessible, standardized evidence-based model of arthritis care for all Manitoba residents?
What will your government do to ensure the continuation, improvement, and expansion of virtual care for all Manitoba residents – both patients and health care professionals – and ensure access is equitable to all?
Will your government introduce culturally appropriate, patient-centered policies, such as a patient care facilitator or "arthritis liaison," to help Indigenous Peoples navigate the healthcare system and receive coordinated care within their community to manage their arthritis?
Will your government take steps to ensure timely, specialized care for Manitoba residents struggling with osteoarthritis, including joint replacement surgery wait times that are within medically recommended guidelines?
What will your government do to improve the uptake of biosimilars, and will you commit to reinvest those savings to support additional medication listings and improve patient coverage?
ACE will be collecting Party and candidate responses and posting them on ACE's
Manitoba Election 2023 homepage
as we receive them.
If you have comments, questions, or concerns about any of the answers provided, please take the time to contact the parties: