---
In this issue
Listening to you
Arthritis Consumer Experts (ACE)
JointHealth™ insight
Published June 2017
---

The changing landscapes of reimbursement for arthritis medications in Canada
In 2017, pharmaceutical policy discussions and announcements at both the national and provincial-territorial government levels are changing reimbursement access to treatment options for Canadians living with an inflammatory arthritis and will have an impact on the rankings provinces receive in future JointHealth™ Arthritis Medication Report Cards.
---
Federal Health Department Consultation on Medication Pricing Regulations
In May 2017, federal Health Minister Jane Philpott announced consultations on a series of proposed regulatory changes related to a drug prices board designed to protect consumers – the Patented Medicine Prices Review Board (PMPRB). First created 30 years ago, the PMPRB benchmarks Canadian prices for patented medications against seven other countries, including the United States, where patented medications cost twice as much as in Canada.
The announcements covered a number of developments including:
changes to the regulations that govern how the PMPRB operates;
increasing the capacity of the pan-Canadian Pharmaceutical Alliance;
closer alignment of drug submission review activities between Health Canada and the Canadian Agency for Drugs and Technologies in Health;
expansion to Health Canada's priority review policy;
a National Formulary to make access more equitable between public payers; and
expanding the availability of prescribing data through initiatives related to Canada Health Infoway E-Prescribing System.
The aim for these proposed regulatory changes is to attempt to reduce the cost of prescription medications, while making it simpler and faster to make new and highly needed medications available to Canadians.
To read more on Health Canada's PMPRB consultations go to:
http://bit.ly/CanadaPMPRB
.
---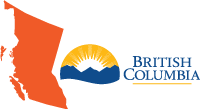 BC's new government proposes essential drugs program
In a May 2017 agreement that provides the terms for which the Green Party will support a BC New Democratic Party (NDP) minority government, the NDP, in its first budget, would develop a "proposal to implement an essential drugs program, designed to reduce the costs of prescription drugs and ensure the cost of drugs is not a barrier to health management."
To read more on BC NDP essential drug program go to:
http://bit.ly/BCNDPEDP
.
---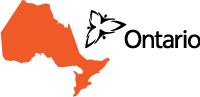 Ontario announces youth pharmacare plan
As part of the 2017 Ontario budget announcement in April 2017, the government introduced a plan - OHIP+: Children and Youth Pharmacare (OHIP+) - proposing free prescription medication coverage for four million children and youth aged 24 and under in Ontario. Unlike the province's drug plan for seniors, there would be no out-of-pocket expenses for medications reimbursed under the Ontario Drug Benefit (ODB) program, meaning that no co-payment or no deductible would apply (ACE members often report the deductible is the main barrier to starting a needed medication). Unlike the drug plan for low-income recipients, there would be no means test.
OHIP+ is the first program of its kind in Canada, although Saskatchewan offers a similar drug plan to children 14 and under. OHIP+ would be effective January 1, 2018, and would provide coverage for all 4,400+ medications covered under the ODB, which includes treatment for acute and chronic illnesses, including juvenile idiopathic arthritis.
Commenting to the media on the Ontario announcement, Cheryl Koehn said: "The OHIP+ program can potentially help ease the unnecessary pressure on parents with children living with JIA who cannot afford prescription medications for their children. In our discussions with Ontario pediatric rheumatologists, we have also identified the potential this program could have in the promotion of appropriate prescribing for JIA medications reimbursed through the Exceptional Access Program."
To read more on OHIP+: Children and Youth Pharmacare Program:
http://bit.ly/NewsReleaseOHIP
.





Policies and politics: First steps to universal pharmacare?



Taken in combination, the announcements by the federal government and by two of the largest provinces in Canada potentially signal movement in this country towards universal pharmacare, which could result in sweeping changes to reimbursement access to Canadians living with arthritis.

Federal Health Minister Jane Philpott and Ontario Health Minister Eric Hoskins have expressed support for universal pharmacare in Canada. Commenting on how Canada has numerous public and private drug plans with various formularies, Minister Philpott has indicated that the development of a National Formulary is an essential building block to improve equitable reimbursement access and may "also improve our ability to negotiate better prices for Canadians." Minister Philpott has noted that there are options to consider such as starting with a list of essential medicines, or focusing on joint decisions to list new drugs as they enter the market.

Echoing Minister Philpott's statements, the BC NDP proposal for an essential drugs program also is likely borrowing from a February 2017 study published in the Canadian Medical Association Journal, which found Canadians and private drug plan sponsors (companies who purchase health insurance from carriers) could save more than $4 billion a year if the federal government adopted universal coverage for a group of commonly prescribed essential medicines, including those for osteoarthritis and inflammatory arthritis.
What does it all mean for arthritis patients?
Patients living with osteoarthritis and inflammatory arthritis should ask for and expect the best treatment and care possible through shared decision-making between themselves and their healthcare providers. ACE believes that any new pharmaceutical policy that promises to deliver significant drug plan savings must do so without compromising patient safety and efficacy. ACE has also consistently advocated that any drug plan cost savings related to changes in policy that affect arthritis medication reimbursement access should be reinvested back to drug formulary budgets to support the listing of new arthritis medicines and other non-medication related initiatives to improve models of arthritis care such as creating rheumatology nursing billing codes.
ACE often is asked why do we need more advanced therapies if there are already numerous biologics (originator and biosimilars) and targeted small molecules available for inflammatory arthritis. Following the scientific evidence, ACE's answer is that patients with inflammatory arthritis still have unmet medication needs. The gaps in treatment are a reflection of the fact that inflammatory arthritis is a complicated disease. It is a disease driven by many different biologic processes, so we do not see a single treatment that is effective for every patient. In fact, a significant number of patients do not respond well or well enough to their initial, or second or third trial, which underlines the need for continued discovery of other therapeutic targets. It also underscores why public or private drug plans should not enact policies that restrict arthritis patient's reimbursement access to needed advanced therapies.
---
Alternative thinking: It's about us
As pharmaceutical policy discussion continues to evolve in Canada, debate over rising drug prices and fair pricing will continue to be the focus of cash-strapped public pharmacare programs in Canada. That debate needs to include the patient perspective on the "return on investment" and on the "cost effectiveness" of advanced therapies such as biologics (originator and biosimilar) and targeted small molecule medications and the scientific evidence that shows how they deliver value, medically and socially.
Used in a timely and appropriate fashion, these medications are life-changing; in some cases, life-saving. For patients, they can mean the difference between being able to work versus living on a disability pension; between having your disease stabilized versus having to visit emergency rooms or undergo surgery; between deciding to have a family versus not being able to have one.
---
Listening to you
We hope you find this information of use. Please tell us what you think by writing to us or emailing us at
feedback@jointhealth.org
. Through your ongoing and active participation, ACE can make its work more relevant to all Canadians living with arthritis.
---
Update your email or postal address
Please let us know of any changes by contacting ACE at
feedback@jointhealth.org
. This will ensure that you continue to receive your free email or print copy of JointHealth™ insight.
---
Arthritis Consumer Experts (ACE)
Who We Are
Arthritis Consumer Experts (ACE) provides research-based education, advocacy training, advocacy leadership and information to Canadians with arthritis. We help empower people living with all forms of arthritis to take control of their disease and to take action in healthcare and research decision making. ACE activities are guided by its members and led by people with arthritis, leading medical professionals and the ACE Advisory Board. To learn more about ACE, visit:
www.jointhealth.org
---
Acknowledgements
Over the past 12 months, ACE received grants-in-aid from: Amgen Canada, Arthritis Research Canada, AstraZeneca Canada, Canadian Institutes of Health Research, Celgene, Hoffman-La Roche Canada Ltd., Eli Lilly Canada, Merck Canada, Novartis, Pfizer Canada, Sandoz Canada, Sanofi Canada, St. Paul's Hospital (Vancouver), UCB Canada, and the University of British Columbia.
ACE also receives unsolicited donations from its community members (people with arthritis) across Canada.
ACE thanks funders for their support to help the nearly 5 million Canadians living with osteoarthritis, rheumatoid arthritis, psoriatic arthritis, ankylosing spondylitis and the many other forms of the disease. ACE assures its members, academic and healthcare professional collaborators, government and the public that the work of ACE is free from influence of its funders.
---
Disclaimer
The material contained on this website is provided for general information only. This website should not be relied on to suggest a course of treatment for a particular individual or as a substitute for consultation with qualified health professionals who are familiar with your individual medical needs. Should you have any healthcare related questions, you should contact your physician. You should never disregard medical advice or delay in seeking it because of something you have read on this or any website.
This site may provide links to other Internet sites only for the convenience of World Wide Web users. ACE is not responsible for the availability or content of these external sites, nor does ACE endorse, warrant or guarantee the products, services or information described or offered at these other Internet sites.
Although the information presented on this website is believed to be accurate at the time it is posted, this website could include inaccuracies, typographical errors or out-of-date information. This website may be changed at any time without prior notice.