JointHealth™ express
April 12, 2021
---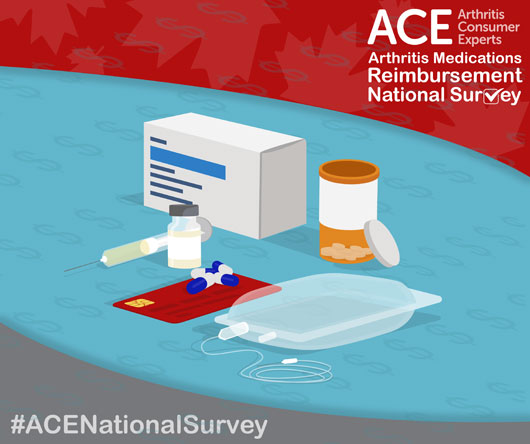 What has been your experience accessing life-changing, advanced therapy medications?
Arthritis Consumer Experts (ACE) is launching a National Survey on Arthritis Medications Reimbursement for people living with arthritis. Your participation in this community-led research will help ACE and the arthritis community identify inequities and gaps in public and private drug plans – who is experiencing them and what some of the challenges are in getting reimbursement for needed medications. These gaps can affect a patient's physical and mental health.
The survey is open to Canadian residents only and will take approximately 10 minutes to complete. Your answers will be anonymous and the results will be pooled for analysis. Your identity will not be known and the results will remain in a secured database.
The survey deadline is April 30, 2021.
Click here
to take the survey.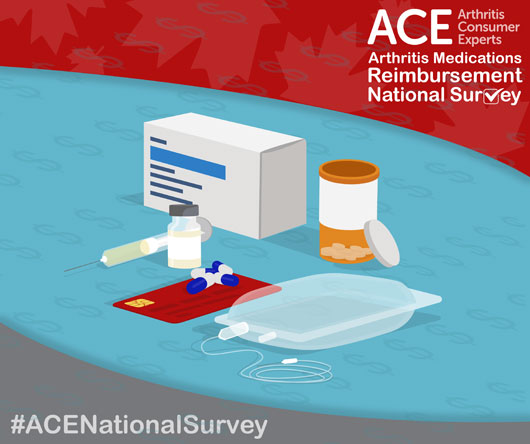 Download PDF poster
Thank you for your time and participation!
Arthritis Consumer Experts