JointHealth™ express
January 11, 2023
---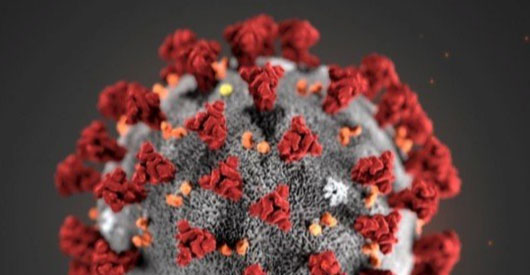 New COVID wave emerging in Canada
Health experts are advising Canadians to prepare for a new COVID-19 wave. A subvariant of Omicron, XBB.1.5 has been spreading rapidly in parts of Europe and the United States and is now the most transmissible subvariant that has been detected yet, according to the World Health Organization.
While there's no evidence so far from Europe or the US that the variant causes more severe illnesses, what is concerning experts is that XBB.1.5 is easily transmissible and possibly more immune-evasive. The emergence of the new variant occurs at the same time as the release of a December IPSOS poll that found the clear consensus that once existed among Canadians supporting strong public health measures dealing against COVID-19 and showing high levels of concern appears to have softened. This is also reflected in the Government of Canada's reporting that only about 20 per cent of Canadians age five and older have received a booster shot of a COVID-19 vaccine since August 1, 2022.
According to Dr. Donald Vinh, a medical microbiologist at the McGill University Health Centre: "The concern we're seeing is that XBB and its lineages are what we call evasive because of the mutations that they carry – they have now the capacity to evade immunity that was acquired through older vaccinations and older infections, including some of the recent infections. So that tells us that if you have a vaccination status that is out of date, for example more than four to five months old, or only (have been vaccinated) with the monovalent vaccines and not the recent bivalent ones, or if you had a recent infection, say, around November or December, those characteristics may not be enough to protect you from getting infected with XBB."
Although the Public Health Agency of Canada said it's "too early" to tell if the Omicron subvariant XBB.1.5 is spreading in Canada beyond scattered cases cropping up, experts say existing COVID-19 vaccines, especially the newer bivalent boosters, remain an important tool to protect against severe illness, hospitalization and death, particularly for older adults and people who are immunocompromised.
What does this mean if you are immunocompromised or living with an autoimmune disease like rheumatoid arthritis, psoriatic arthritis and lupus?
It will sound familiar to how we all navigated through other waves of COVID: you should get your bivalent booster shot as soon as possible as it's widely available. You should also be taking additional non-pharmaceutical protection measures such as physical distancing, improving ventilation and putting a mask on in crowded indoor places where we know most of the virus is transmitted. Wash your hands frequently and stay home when sick.
If you have tested for COVID-19, remember to ask your rheumatologist or family physician about antiviral medications. Clinical trials have shown nirmatrelvir/ritonavir (Paxlovid) treatment can reduce severity of COVID-19 symptoms and reduce hospitalization and death. However, therapy must be started within 5 days of symptoms.