JointHealth™ express
October 27, 2023
---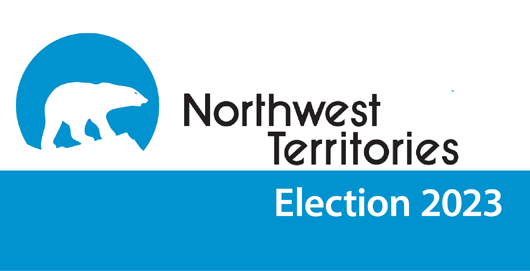 On election day, make your voice count.
The general election in the Northwest Territories is scheduled for November 14, 2023. ACE is asking Northwest Territories candidates for their position on arthritis prevention, treatment and care.
Arthritis affects one in five Northwest Territories voters. Two-thirds are under the age of 65. It is a leading cause of disability in the Northwest Territories and a significant economic burden related to direct health care costs and indirect costs to the economy related to lost employment, sick leave, and absenteeism. Health care delivery is one of the most important issues for Northwest Territories voters leading up to the November 14, 2023, territorial election.
The time to address models of care in arthritis is now after years of being at the back of line of health care planning and delivery. The way people living with arthritis access and receive health care varies significantly across Northwest Territories. This particularly affects Northwest Territories voters living with inflammatory arthritis – like rheumatoid arthritis – who depend on getting a timely and accurate diagnosis, fast access to rheumatologists, and appropriate public reimbursement for needed disease-modifying medications.
That's why it is important you, as a Northwest Territory voter, make your voice heard. To help you with your decision, ACE sent an open letter and a survey to the candidates running in the Northwest Territories election, asking them to share what they will do to improve arthritis prevention, treatment, and care.
ACE's questionnaire asks the following questions:
What will you do to ensure inflammatory arthritis patients in Northwest Territories receive the optimal care they require to manage their serious chronic disease?
What will you do to ensure the continuation, improvement, and expansion of virtual care for all Northwest Territories residents and ensure access is equitable to all?
Will you introduce culturally appropriate, patient-centered policies, such as a patient care facilitator or "arthritis liaison," to help Indigenous Peoples navigate the healthcare system and receive coordinated care within their community to manage their arthritis?
What will you do to ensure Northwest Territories patients receive hip or knee joint replacement surgery within the medically recommended time of six months?
ACE will be collecting candidate responses and posting them on ACE's Northwest Territories Election 2023 homepage as we receive them.
If you have comments, questions, or concerns about any of the answers provided, please plan to attend a
public forum or debate
public forum or debate to hear from candidates.
On November 14, 2023, make your voice count: #Vote4Arthritis. For more information on how to vote, please visit the
Elections NWT website
.
Please note:
The Northwest Territories is one of only two jurisdictions in Canada with a consensus system of government instead of one based on party politics. In this system, all Members of the Legislative Assembly (MLAs) are elected as independents. Shortly after the election, all Members meet as a Caucus to set priorities for that Assembly. The Caucus remains active throughout their term as the forum where all Members meet as equals.