---
In this issue
Listening to you
Arthritis Consumer Experts (ACE)
JointHealth™ insight
Published May 2023
---


The drug* review process in Canada is designed to ensure that pharmaceutical manufacturers bring their new medications to market in a safe, effective and cost-effective manner. While this process can be lengthy and is complex, it is important in protecting the health and well-being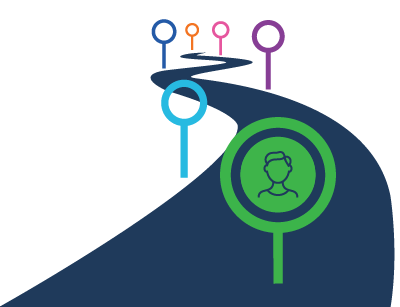 of Canadians and ensure that our taxpayer funded public drug plans meet the needs of Canadians and are as sustainable as possible.
*A note to our reader: Arthritis Consumer Experts and the JointHealth™ family of education and information programs use the term "medication." In this issue of JointHealth™ insight, we will use "drug" as that is the term regulatory and reimbursement bodies use in their materials.

The phases of drug development: Discovery and development
Phase I
Well before a drug is submitted to Health Canada, the scientific evidence of its safety, efficacy and manufacturing process must be tested in the lab.
This process begins when pharmaceutical researchers identify a promising "target" involved in the onset or worsening of a particular disease. They then develop a "compound" and begin to test how it affects the target. This initial lab research can take two to three years. This phase also includes testing in healthy volunteer humans who are closely monitored for side effects.
Phase II
This phase of the drug discovery process can take three to four years and focusses on testing the compound in a small number of patients living with the disease or condition the drug is intended to treat. This phase assesses how the drug is metabolized in the body and gathers early data on how well it works, or how "efficacious" it is. If data collected during this phase is not positive, manufacturers typically stop development because running the next phase, Phase III, is very expensive and there is a good chance the drug will not prove to be either effective or safe enough, or both.
Phase III
This phase is also "make or break" in terms of a drug ever making it to market. It includes running a large clinical trial in patients who meet strict disease criteria to test efficacy and safety. These types of trials typically have hundreds (or even a thousand or more) patients in them.
These trials are called "registration trials" and they provide the key data on efficacy and safety in a pharmaceutical manufacturer's submissions to the regulator, such as Health Canada in Canada.
Phase IV
The last phase of the drug development process occurs after it goes through regulatory review and gains approval to enter the market. This phase includes studies that gather additional safety, efficacy and effectiveness data once it is used in routine clinical practice in the general population of patients it is intended to treat.

Next stop: the drug review process
After a drug is developed as described above, its journey to the person it is intended to help continues. Generally, this part of the journey is called "the review process."
In Canada, the review process is overseen by several government bodies, including:
Health Canada, the federal branch of government under the Ministry of Health responsible for conducting safety and efficacy scientific reviews of all new drugs and medical devices and monitoring them for safety if they are approved for sale in the Canadian marketplace. If they are approved, they receive a Notice of Compliance ("NOC").
Canada's Health and Drug Technology Assessment (CADTH), is a an independent, not-for-profit made up of federal, provincial, and territorial governments. They are responsible for providing Canada's health care decision-makers with objective evidence to help make informed decisions about the optimal use of drugs and medical devices in our healthcare systems. Their review process considers two important aspects:

How well the drug works when compared to similar drugs that are used to treat the same disease or condition, and;
Whether the drug provides value for money.

Institut national d'excellence en santé et en services sociaux (INESSS), is Québec's national institute of excellence in health and social services and is responsible for determining the value of a treatment and making reimbursement recommendations.
Patented Medicine Prices Review Board, is a federal regulatory and reporting agency with a mandate to protect and inform Canadians by ensuring that the prices of patented medicines sold in Canada are not excessive.
Provincial and Territorial Drug Plans, including the pan-Canadian Pharmaceutical Alliance (pCPA), determine which drugs and medical devices are placed on their specific plans. Each province and territory have their own review process to assess how drugs and devices will help support the health and well-being of their residents and that offer strong value for dollar.
You will learn more about these organizations in the next section.

Stage 1: The Health Canada drug review process
Health Canada conducts a thorough review of a new drug summitted by the manufacturer; a new submission is called a "new drug submission" or "NDS". During this review, Health Canada looks at the:
safety and efficacy of the medication;
potential risks and benefits of the medication (e.g., adverse side effects);
effect of the medication, usually compared to taking no medication at all;
quality of the drug manufacturing process.
Target review timelines range from 7 months to 1 year. The exact time for Health Canada to review new medication safety and efficacy information from the pharmaceutical manufacturer's submission depends on the type of medication, the quality of the submission, the number of questions that Health Canada raises during the review process, the answers provided by the manufacturer and if the targeted timelines for the responses are followed.
Once the review is complete and based on their findings, Health Canada decides to approve or reject the use of the new drug. For some reviews, it can take longer depending on the complexity of the submission and available qualified reviewers expert in the area. Historically, Health Canada's entire review process takes anywhere from six months to two years, but rarely more than that.
If the drug meets Health Canada's standards, it will be granted a "Notice of Compliance" or "NOC". Receiving a NOC allows the manufacturer to market and sell the drug in Canada.
Health Canada approval does not automatically mean that it will be publicly funded by a federal, provincial or territorial drug plan. It is the drug manufacturer's responsibility to seek public drug program funding by filing a complete submission according to a health ministry or department's established evidence-based drug funding review process. A new drug that is not granted a NOC cannot legally be sold in Canada and cannot enter the next stages of the review process.
More details on Health Canada's drug review process can be found on their
website
.
Patented Medicine Prices Review Board (PMPRB)
The PMPRB carries out its mandate independently of other organizations such as Health Canada and public drug plans. The PMPRB has a dual role:
Regulatory:
To ensure that prices charged by patentees for patented medicines, new and existing, under prescription or over the counter sold in Canada are not excessive, using tests that include therapeutic class comparison or comparing the price of the same product in seven comparator countries: France, Germany, Italy, Sweden, Switzerland, the United Kingdom and the United States of America.
Reporting:
To report on pharmaceutical trends of all medicines and on the R&D spending by pharmaceutical patentees.
PMPRB is currently proposing to implement major reforms that will change how it reviews and regulates maximum prices.
To learn more,
click here
.

Stage 2: The Common Drug Review
Once a drug has successfully passed Health Canada's regulatory review and received marketing approval, it must go through a cost-utility assessment by Canada's two health technology assessment agencies -
Institut national d'excellence en santé et en services sociaux
(INNESSS) in Quebec and
Canadian Agency for Drugs and Technology in Health
(CADTH) in rest of Canada - to be considered for reimbursement by public drug plans.
As part of the CADTH review, a manufacturer must file a submission to the national Common Drug Review (CDR) process. The CDR is a single, pan-Canadian process for conducting objective, rigorous reviews of the clinical, cost-effectiveness, and patient evidence for new drugs. The CDR also provides reimbursement recommendations to Canada's publicly funded drug plans (except Quebec).
The objectives of the CDR are to:
reduce duplication of reviews by jurisdictions
provide equal access to timely, evidence-based information and expert advice
consolidate the submission filing process for pharmaceutical manufacturers
analyze how well the medication works compared to similar medicines used to treat the same condition
determine whether the medication provides value for money
A team of independent experts make up CADTH's Canadian Drug Expert Committee (CDEC) and review each new drug. Following their review, they make one of four recommendations to the participating provincial and territorial public drug plans:
do not provide reimbursement at all
provide reimbursement, but only if the manufacturer lowers their price
provide reimbursement but only for specific patients under certain conditions
provide reimbursement as a regular benefit for all people needing the drug and are a drug plan beneficiary
As part of their review process, the CDEC gathers input through consultations and written on-line submissions from patients, clinicians and governments.
Patient input processes ensures the lived experiences and perspectives of people living with a disease or condition for which a drug under review is indicated is a vital piece of the drug review process. Arthritis Consumer Experts is a long standing leader in the provision of patient input into the provinces who formally include it. Click here to learn more about how Arthritis Consumer Experts gathers patient input.
Clinician (usually specialist physicians) group input is used by CADTH in all phases of the review, including how the review should be conducted, appraisal of evidence submitted by the drug manufacturer, and interpretation of the results.
It is important to note that CADTH's recommendations are non-binding to the provincial and territorial public drug programs. Each drug program makes its own reimbursement decisions based on CADTH's recommendation, in addition to other factors, including the drug plan's mandate, priorities, and financial resources.
More details on CDR's process can be found on their
website
.

Stage 3: Public Drug Plan Reimbursement Coverage
Under the Canada Health Act, prescription drugs administered in Canadian hospitals are provided at no cost to the patient. Outside of the hospital setting, most Canadians have some access to insurance coverage for prescription drugs through public and/or employer ("private") provided drug plans. Roughly 60% of all prescriptions written are reimbursed by an employer provided drug plan, not public.
The publicly funded federal, provincial and territorial drug plans offer varying levels of coverage and decide who is covered and what the patient and plan pays. These drug plans generally provide coverage for those most in need, based on age, income, and medical condition. Additionally, federal public drug plans provide coverage for veterans, First Nations and Inuit individuals, federally incarcerated offenders, the Royal Canadian Mounted Police, and the military.
Some Canadians may have no effective drug coverage and pay the full cost of prescription drugs.
Public drug plan reimbursement approval process

Following the release of the final recommendation from CADTH's Canadian Drug Expert Committee, it is up to each province or territory to decide whether to fund the medication as a benefit under its own drug plan(s). Medications are considered for funding based on a thorough assessment of the scientific, clinical evidence and patient perspective, as well as the impact on health services as compared to existing treatments in the province or territory.

New drug medications may be considered for funding if the manufacturer makes a complete submission to a provincial or territorial health ministry or department.
pan-Canadian Pharmaceutical Alliance (pCPA) negotiations

Since 2010, provinces and territories have been working together through the pCPA to conduct joint provincial/territorial price negotiations for new patented drugs in Canada.

By capitalizing on the combined negotiating power of public drug plans across multiple provinces and territories, the pCPA objectives are to:

increase access to clinically effective and cost-effective drug treatment options
achieve consistent and lower drug costs for participating provinces and territories
reduce duplication of effort and improve use of resources
improve consistency of decisions among participating jurisdictions provinces and territories
All new patented drugs coming forward for funding through the CADTH Common Drug Review Process are now considered for negotiation through the pCPA.
The average time for completed pCPA negotiations continues to be approximately 180 days, which is considerably above the target time of 90 days. For further information, please visit the pCPA
website
.
Federal Initiative: Creation of Canada Drug Agency

The Government of Canada is currently advancing the establishment of a Canadian Drug Agency to address the fact that prescription drug prices in Canada are among the highest in the developed world. Canada's patchwork of drug coverage leaves many people in Canada facing significant barriers to getting the prescription drugs they need.

The CDA mandate would be to make prescription drugs more affordable by assessing the effectiveness of new drugs, negotiating drug prices on behalf of Canada's drug plans and recommending drugs that represent the best value-for-money to be included in a proposed future national formulary.

To learn more, go to the Canadian Drug Agency Transition Office.

Stage 4: Provincial/Territorial drug reimbursement review
Following a successful price negotiation between the manufacturer and the pCPA, a public drug plan can list the medication on its drug benefit plan. Each provincial and territorial government offers a drug benefit plan for eligible groups. Some are income-based universal programs. Most have specific programs for population groups that may require more enhanced coverage for high drug costs. These groups include seniors, recipients of social assistance, and individuals with diseases that are associated with high drug costs. Medications funded through a public drug plan are either listed in the drug plan formulary or are approved on a case-by-case basis through an Exceptional Access Program.
While the list of drug benefits in a drug plan is extensive, it does not include every drug a physician may prescribe. For more details, please contact your
provincial or territorial health care ministry
, or click on the appropriate link below.
Inflammatory arthritis patient's issues with drug plan reimbursement process
The provincial public drug plan reimbursement process is an important part of the Canadian healthcare system. However, each province or territory has its own process, creating challenges and disparities for patients. One of the biggest challenges is that there is no federal guidance or oversight for these processes. Each province or territory is free to set its own rules and regulations, and there is no standardization between them. Different processes, different reimbursement criteria, different forms to fill out and many different levels of reimbursement coverage can lead to unnecessary delays and denials, ultimately leading to worsened health for patients.
For example, over the past decade, the average time it takes for a new medication to complete the drug approval process from start (initial research, pre-clinical, clinical trials) to finish (reimbursement listing on drug plan) has increased to 12 years due largely to the lengthening of time from a medication receiving its NOC to the time of its approval for reimbursement by a public drug plan. These delays post-Health Canada approval contribute to delaying Canadians' access to new medications to treat serious chronic diseases like inflammatory arthritis.
"The approval process for my medication can be somewhat confusing as several parties are involved - my rheumatologist, the provincial Medicare program, the provincial Seniors Pharmacare program, the drug company and of course the pharmacy. So, it can be hard to keep track of who does what in the processes."

Inflammatory arthritis patient's experience with navigating the reimbursement access process
Although many Canadians have access to public or employer/private drug reimbursement insurance, the patchwork of public drug plans in Canada creates inequities in access to medications that can lead to reduced treatment and treatment delays, exposes households and businesses to considerable financial burden, and isolates the management of prescription drugs from other key components of the Canadian healthcare system.
Arthritis Consumer Experts (ACE) conducted a
National Survey on Arthritis Medications Reimbursement
in 2021 to identify inequities and gaps in public drug plans – who is experiencing them and what some of the challenges are in getting reimbursement for needed life-changing arthritis medications. Twenty per cent (20%) of Survey respondents reported that the reimbursement access process was too difficult.
Specific challenges accessing reimbursement coverage for inflammatory arthritis drugs
In the Survey, ACE asked respondents to share what specific difficulties they experienced when accessing coverage for their prescription arthritis medication. The findings included:
I have not experienced any difficulties: 138 (53%)
Other (please specify): 57 (22%)
My public or private drug plan declined to reimburse the cost of the arthritis medication that my rheumatologist said I needed: 36 (14%)
I did not know who to talk to about reimbursement for my medications: 34 (13%)
The entire process was difficult: 32 (12%)
The forms I needed to fill out for reimbursement were confusing: 27 (10%)
There were too many forms to fill out: 20 (8%)
I was not given the right forms to fill out so could not apply for reimbursement: 8 (3%)
Many respondents provided specific challenges such as how complicated and long the forms were and how difficult it was to coordinate coverage as well as the contradictory information received from different departments of the public drug plan.

Comparing different arthritis patient population's experiences
The Survey also found there were dramatic differences with challenges in accessing reimbursement coverage for arthritis medication for black, Indigenous, and people of colour (BIPIC) respondents compared to the Survey findings for the general population.
Respondents who identified as BIPOC were 3 times more likely to report the forms they needed to fill out for reimbursement were confusing. Specifically, 29% (3 in 10) of BIPOC respondents reported that the forms they needed to fill out for reimbursement were confusing compared to 9% (1 in 10) white respondents. In addition, there were 4 times more BIPOC respondents who indicated there were too many forms to fill out with 24% of BIPOC respondents compared to 6% of white respondents. These findings underscore that the reimbursement forms may be too complicated to understand for Canadians who do not speak English or French as a first language and the possibility of a lack of available translation services at various stages of the application process for medications reimbursement.
Are there solutions?
For public drug plans' reimbursement policies to be effective, they must understand the challenges inflammatory arthritis patients face accessing reimbursement coverage in a timely manner.
Delayed reimbursement coverage for prescribed arthritis medications is causing hardship and forcing a significant percentage of respondents to make difficult choices to obtain and stay on their life-changing medications. What can public drug plans do?
"Limited Use" category on public and private drug plans
There are several advanced therapies (such as biologics and targeted small molecule drugs) available for forms of inflammatory arthritis, but all public drug plans except for in Ontario require prior special authorization (or "SA") before reimbursement will be provided for them. In Ontario, the public drug plan has a category called "Limited Use." Drugs listed in this category can be prescribed by an authorized physician without the need for prior special authorization. For inflammatory arthritis patients, this reduces the need for patients, rheumatologists or their staff, patient support programs and government workers from repeatedly filling out multiple forms.
The net benefit of a Limited Use category means appropriate, cost effective and faster public drug plan reimbursement for patients.
---
Listening to you
We hope you find this information of use. Please tell us what you think by writing to us or emailing us at
feedback@jointhealth.org
. Through your ongoing and active participation, ACE can make its work more relevant to all Canadians living with arthritis.
---
Update your email or postal address
Please let us know of any changes by contacting ACE at
feedback@jointhealth.org
. This will ensure that you continue to receive your free email or print copy of JointHealth™ insight.
---
Arthritis Consumer Experts (ACE)
Who We Are
Arthritis Consumer Experts (ACE) and its team members acknowledge that they gather and work on the traditional, ancestral and unceded territory of the Coast Salish peoples -ʷməθkʷəy̓əm (Musqueam), Sḵwx̱wú7mesh (Squamish), and Səl̓ílwətaʔ/Selilwitulh (Tsleil-Waututh) Nations.
Arthritis Consumer Experts (ACE) operates as a non-profit and provides free research based education and information to Canadians with arthritis. We help (em)power people living with all forms of arthritis to take control of their disease and to take action in healthcare and research decision making. ACE activities are guided by its members and led by people with arthritis, scientific and medical experts on the ACE Advisory Board. To learn more about ACE, visit
www.jointhealth.org
---
Disclosures
Over the past 12 months, ACE received grants-in-aid from: Amgen Canada, Arthritis Research Canada, Biosimilars Canada, Canadian Biosimilars Forum, Canadian Rheumatology Association, Eli Lilly Canada, JAMP Pharma, Novartis Canada, Organon Canada, Pfizer Canada, Sandoz Canada, Teva Canada, UCB Canada and the University of British Columbia.
ACE also received unsolicited donations from its community members (people with arthritis) across Canada.
ACE thanks funders for their support to help the nearly 6 million Canadians living with osteoarthritis, rheumatoid arthritis, psoriatic arthritis, ankylosing spondylitis and the many other forms of the disease.
---
Disclaimer
The material contained on this website is provided for general information only. This website should not be relied on to suggest a course of treatment for a particular individual or as a substitute for consultation with qualified health professionals who are familiar with your individual medical needs. Should you have any healthcare related questions, you should contact your physician. You should never disregard medical advice or delay in seeking it because of something you have read on this or any website.
This site may provide links to other Internet sites only for the convenience of World Wide Web users. ACE is not responsible for the availability or content of these external sites, nor does ACE endorse, warrant or guarantee the products, services or information described or offered at these other Internet sites.
Although the information presented on this website is believed to be accurate at the time it is posted, this website could include inaccuracies, typographical errors or out-of-date information. This website may be changed at any time without prior notice.